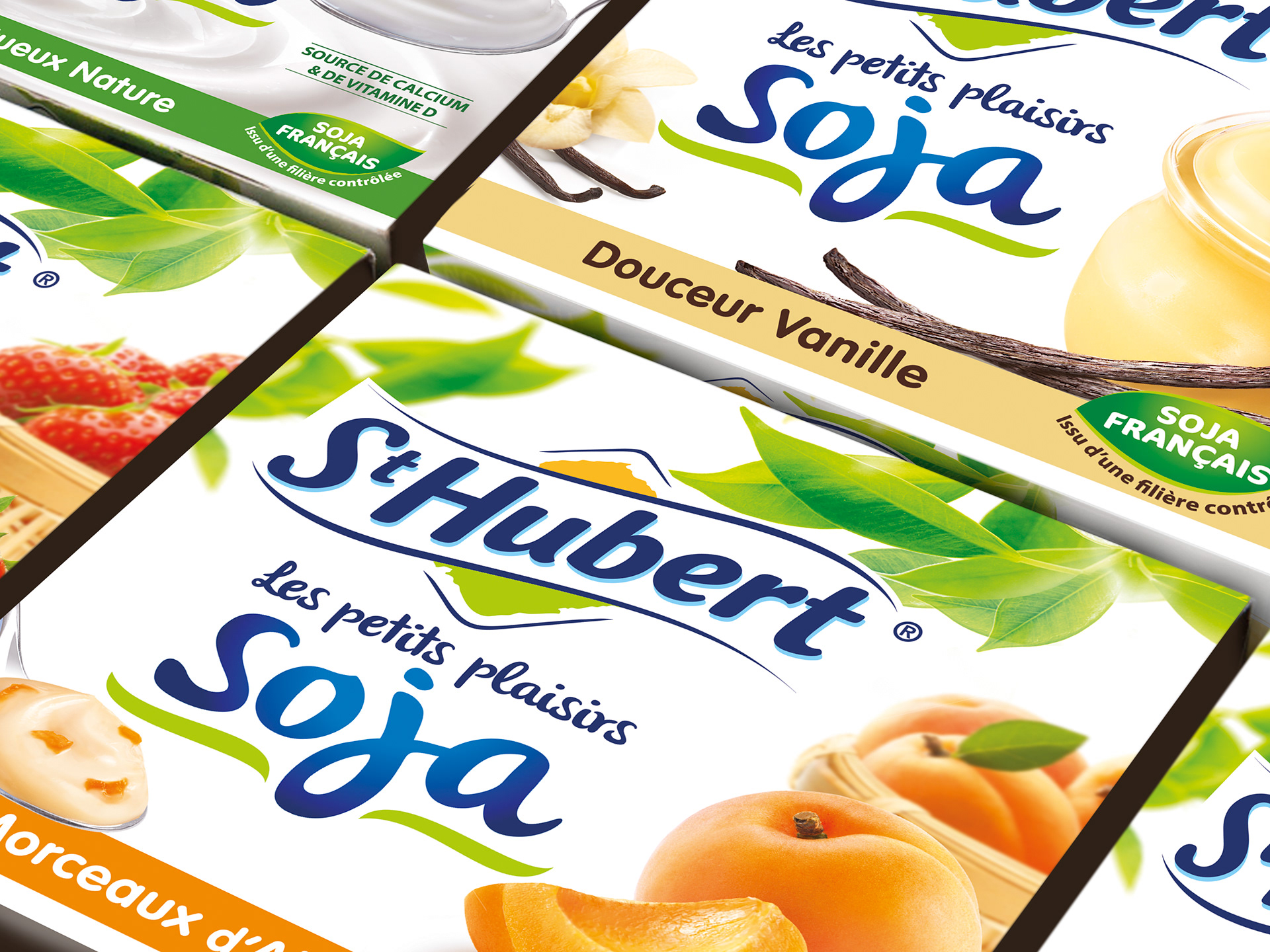 Choisie par St Hubert pour l'accompagner sur un nouveau segment de l'Ultra-Frais, Carré Noir crée la nouvelle marque "Les Petits Plaisirs Soja" en définissant la stratégie, l'identité de marque et le packaging de ces nouveaux desserts.
En travaillant aux côtés de St Hubert, Carré Noir a donné vie à ce projet d'innovation par le biais d'une méthodologie et d'une collaboration débouchant sur la création d'une marque et d'une nouvelle gamme dans l'univers de l'Ultra-Frais Soja. Une réflexion à 360° : innovation, stratégie de marque, naming, identité visuelle, packaging.
Chosen by St Hubert to invest the Ultra-Fresh product range, Carré Noir creates the new brand "St Hubert Les Petits Plaisirs Soja", and defines both brand identity and packaging for those new deserts.
Working along with st Hubert, Carré Noir gives life to an innovation project, using methodology and collaboration, leading to the creation of a brand and a new range of soya products. A 360° reflexion : innovation, brand strategy, naming, visual identity and packaging.